U.S./Philippine News
In Deuteronomy 5:29, the Word of the Lord says: "Oh, that they had such a heart in them that they would FEAR ME and always keep all My commandments, that it might be well with them and with their children forever!" Brethren, the 'Fear of the Lord' is the beginning and foundation of the Christian Life. If we did a study on this term found so many times in Scripture (I would encourage you to), and then evaluated the actions of most Christians in the 'Body of Christ' TODAY – we would quickly realize WHY there is NO REVIVAL in our churches, and in our land. BRING US BACK TO YOU, Lord – We are in DESPERATE NEED of Your restoring touch!
Mission's Trip/Philippines – (June 3-26, 2018)

Next Summer is HUGE for WHM, and for a Team of 16 (Adults/Young people) who will be travelling to the P.I. for a 3-week Mission's venture for the Lord. Preparation for this trip has been ongoing for the past six months, and just a few weeks back all of our Airfare Tickets were secured. The Team will be ministering in many areas of service, with the highlight being the 'Freedom 3' Concert/Crusade set for June 23 at the Malolos Sport's Center. An estimated 4,000+ young people will be attending this Outreach, w/ over half being 'NOT YET' in the Lord.
With the above said, WHM at this time is asking the Lord to open up His financial storehouse to provide all the funds needed for this Mission's Trip. The following is an approximate breakdown of the $4,000+ in expenses WHM will be incurring: (1) The Venue for the Crusade has been given us to use FREE of charge; (2) $2,000 – To Rent a HIGH QUALITY Sound/Lighting System & Camera Crew; (3) $500 for Promotional Items (Posters & Tickets, etc.); and, (4) $1,500+ for a host of other Miscellaneous expenses that will MOST DEFINATELY come our way during the 21-day stay.
As most of you know, WHM RARELY SPECIFICALLY ASKS our Friends/Partners to give financially, but this time the Lord has prompted us to do so. Therefore, we humbly ask you to sincerely consider being used by God to give and help supply the above ALL-IMPORTANT needs. Our ULTIMATE PURPOSE in WHM is 'Seeking and Saving' the LOST, and we believe your gift(s) will be used to usher MANY out of darkness into His MARVELOUS LIGHT.
4,000-5,000 Young People will be in Attendance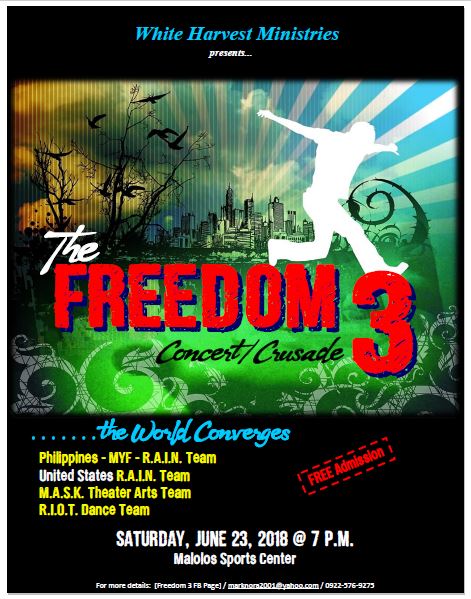 Venue for 'Freedom 3' – Malolos Sport's Center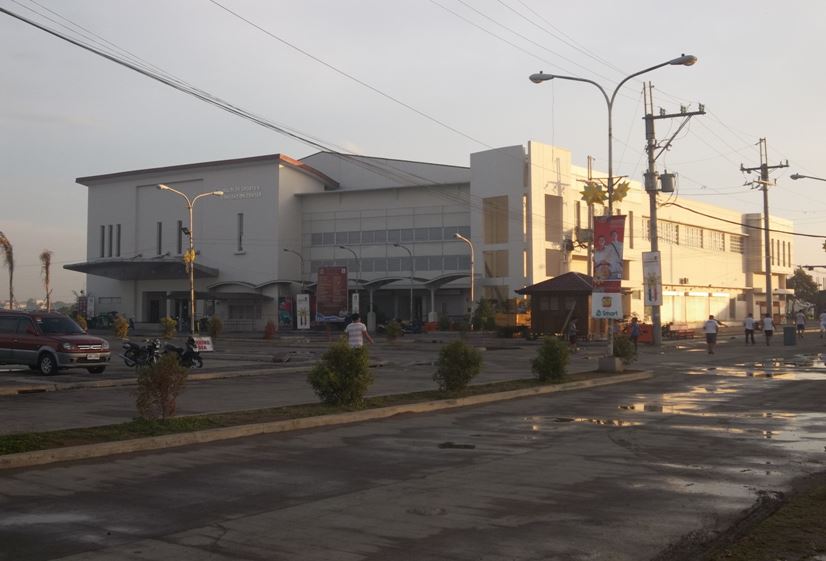 Fill this Place Up, Lord! Holy Spirit Come in Power
6,200+ Attended the 'Freedom 2' Crusade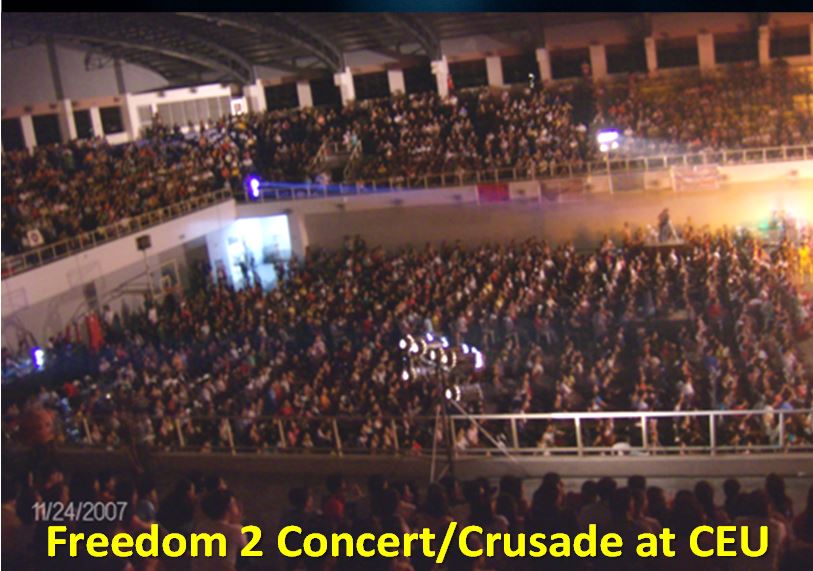 Hundreds Responded to Repent & Believe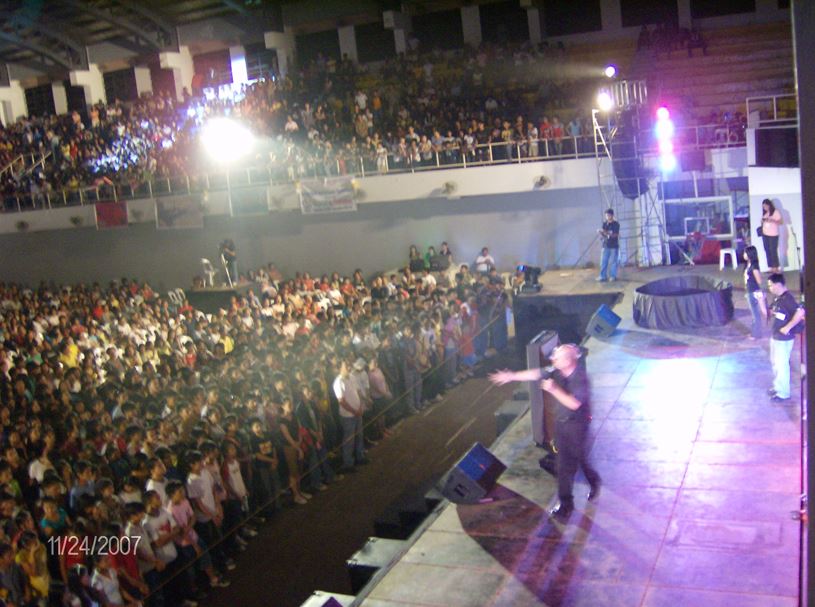 R.A.I.N. Team Practice for Freedom 3 Concert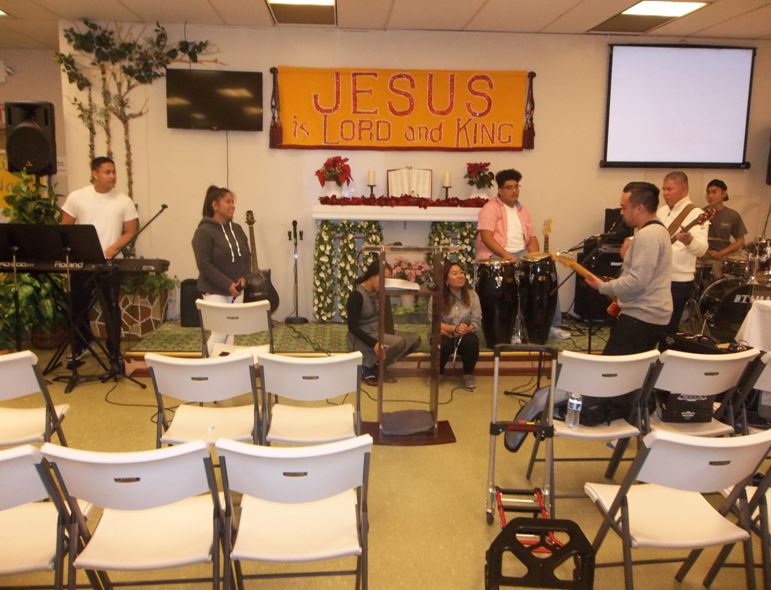 U.S. R.A.I.N. Worship Team – ANOINTING, Lord!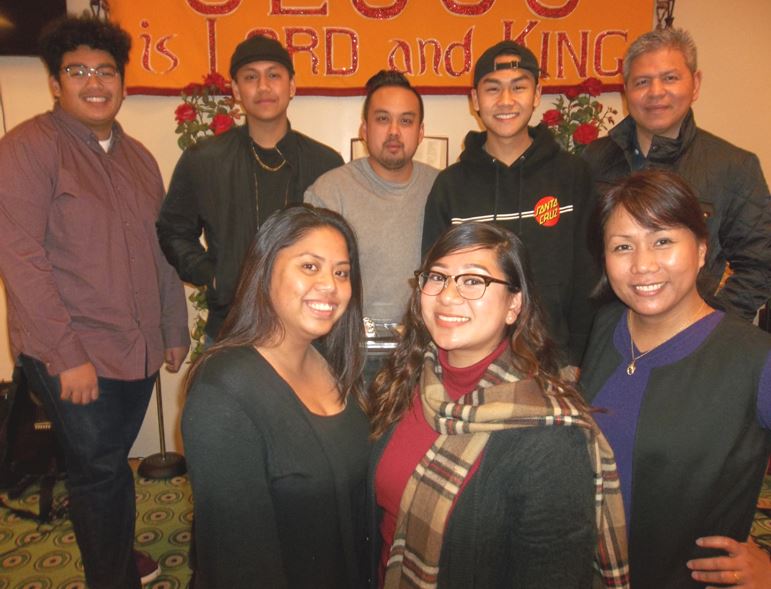 ---
Women Celebrating LIFE – (January 8, 22, & February 12)

The Jan. 22 WCL gathering was led by Sister Mercy, and the topic was taken from Genesis 8:20-21, where immediately after the flood Noah found a place to worship the Lord (In spite of what just happened). The main point stressed to each in attendance was, 'You can have a New Start with the Lord' NO MATTER what you have done, or what has previously transpired in your life. It all starts with true repentance and an obedient heart. PLEASE PRAY that the 2018 year would be one of growth, extension, and fruitfulness for the WCL. THANKS!
---
Daly City Bart Outreach – (January 26)
ALWAYS such a great blessing to witness at the Daly City Bart Station. Each night we are there, the Lord provides several EXCELLENT encounters with young and old alike who are very interested in hearing more of the GOOD NEWS. In one of our recent Bart sharing times, we met a girl named Ruth. Since that encountering evening (3 months ago) when we shared the 'GOOD NEWS' with this young lady (22), she has been regularly attending and involved in the Body ministry of 'Family Worship Center.'
---
D.C. Minister's Gathering – (January 17 & February 7)
We had a VERY Productive 'PLANNING Meeting' on the 17th, and on Feb. 7, we'll conclude deciding what ministry endeavors the 'Church' will tackle together in 2018. What was decided thus far:
*We will be having 4 Nights (Quarterly) of Worship & Prayer TOGETHER, culminating in (2) Unity Gatherings in May & October.
*Other ministry suggestions that were put on the table to be discussed and possibly implemented at the meeting on Feb. 7:
All-Church VBS Outreach
Leadership Conference that will include Community Leaders
Quarterly Gospel Presentations w/ 'Hands On' Witnessing.
'Movie Day/Evening' at the Park
PLEASE PRAY for 'God's Direction' & 'Anointing' in all we attempt for Him this year. PLEASE also CONTINUE PRAYING for the Pastors/Churches, and for those 'not yet in Christ' in Daly City, CA.
---
WHM's 17th Scholarship Recipient – (Alaine Joy Aquino)
This young lady has been chosen to receive WHM's 17th 4-Year 'Full-Ride' Scholarship to attend Bulacan State University in Malolos City. Alaine will be graduating from 'President Corazon Aquino Memorial National High School' this coming March, having already received 'Salutatorian' honors. She intends to take 'Mass Communication' as her course of study at BSU, majoring in Broadcasting. Alaine is the youngest of four (4) children. Her father is currently sick (Gout, Arthritis), and unable to work, and her Mother works as a domestic helper-washing and ironing clothes for a living. I will be meeting Alaine & her Family during my upcoming stay in Malolos (March 9 – April 12).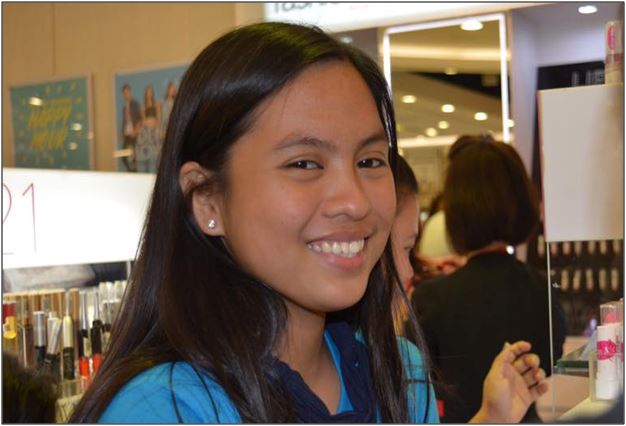 ---